Sanitary Ware Market Analysis and Industry Forecast, 2018-2025
Sanitary Ware Market Analysis and Industry Forecast, 2018-2025
The global ceramic sanitary ware market size is projected to grow from USD 32.1 billion in 2020 to USD 44.6 billion by 2025, at a CAGR of 6.8%.
Sanitary ware comprises toilet sinks, wash basins, cisterns, and pedestals. These products were traditionally manufactured using porcelain, which is a ceramic material. However, sanitary wares are now being manufactured using metals, glass, plastics, and other materials. Ceramic sanitary wares are cost-effective, have excellent resistance to chemical attacks, and can withstand heavy loads.
The increasing demand from developing nations drives the ceramic sanitary ware market. Historically, the awareness regarding personal hygiene was low in developing nations. Therefore, the ceramic sanitary ware market had limited growth and development. However, due to the multiple initiatives taken by the governments of developing countries, the awareness about hygiene and proper sanitation is increasing. According to the latest data by the WHO, 45% of the global population used the safely managed sanitation service in 2017. This number is expected to increase in the coming years due to the rising public awareness, professional marketing of sanitation to those lacking the access, and initiatives of the private sector in public sanitation.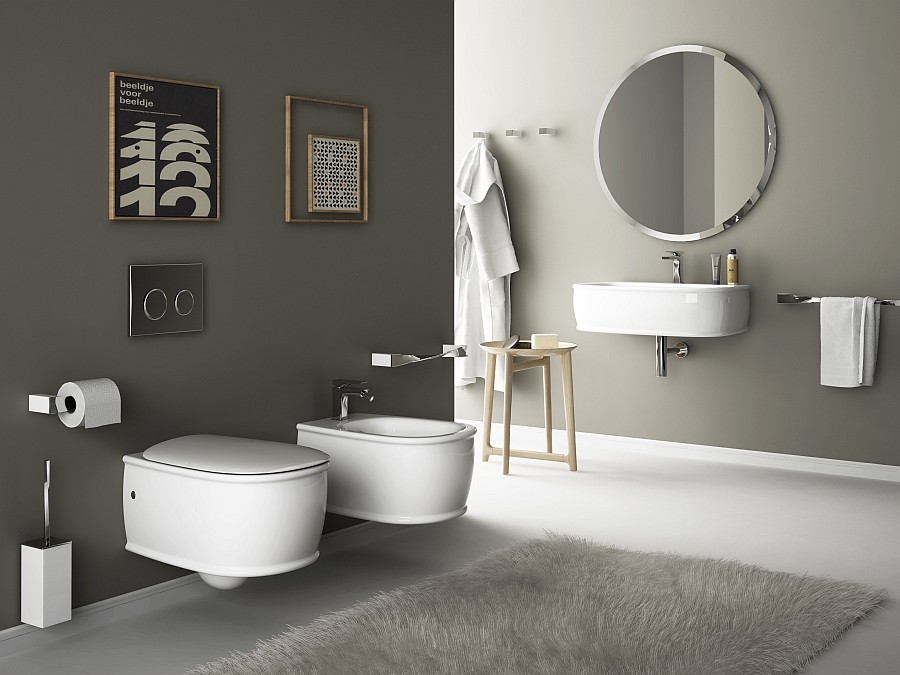 Toilet sinks/Water closets is projected to account for the largest share of the overall ceramic sanitary ware market, in terms of value, between 2020 and 2025.
Toilet sinks/Water closets are the basic ceramic sanitary ware. Most of the rural population in developing countries do not have access to this basic sanitation system, and hence a country like India is taking initiatives under its Swachh Bharat Abhiyan program to build public toilets in rural areas. This is the major factor for the growth of the ceramic sanitary ware market in India.
The toilet sinks/water closets segment is further classified into, one piece, two piece, EWC, wall hung closets, and others. The demand for one piece toilet sinks is very high due to its low cost and easy availability.
The demand for ceramic sanitary wares is expected to grow substantially because of rise in investments in commercial spaces and core projects, such as airports, hospitals, hotels, and construction projects. The formability and pourability of the ceramic material allow the creation of several sanitary ware products. Owing to its versatility and pleasant appearance, ceramic is the most popular material that is used to manufacture high-quality sanitary fittings.