8 different styles of kitchen faucets
8 different styles of kitchen faucets
Different faucets have some different functions, let's see 8 different kitchen styles of kitchen faucets.
1. Pull Down Faucet
A pull down kitchen faucet uses a spray wand that pulls down straight into the sink. This can work for cleaning dishes or products, even your cute pet! It is the most basic style of faucets you can choose. The pull-down feature makes for wonderful clean up of that messy sink.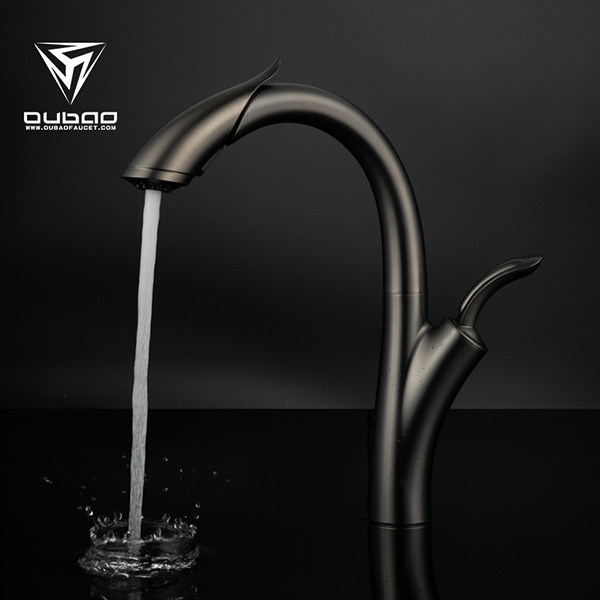 2. Pull Out Faucet
This style of faucets generally has one handle, and you can adjust the water flow and temperature with one hand, especially helpful if you're holding something in the other. They also have an integrated spray head so that gives you can freely move from sink to countertop. Therefore, if you have large pots that don't fit in your sink, you can fill them with ease away from it.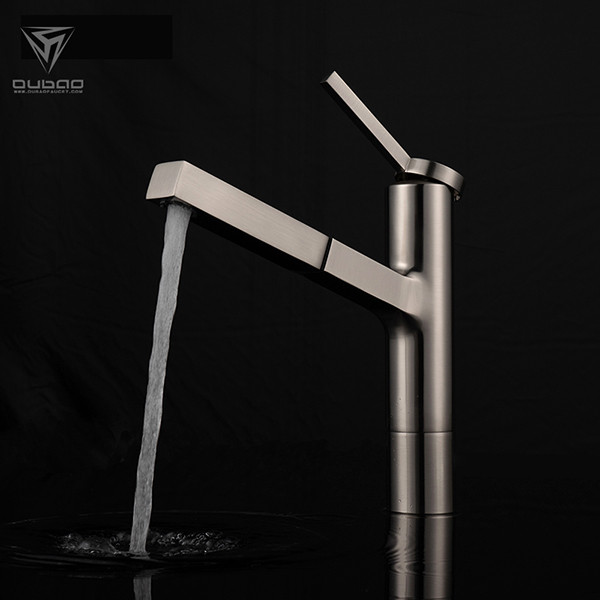 3. Single Handle / Hole Faucet
This is the most straightforward and commonly used faucets of the lot. As the name suggests, it can be installed only by boring a single hole. It usually comes with a built-in adjustable aerator which is used to set the pressure flow. Its common and widespread use has prompted a big range of styles and designs. This means it's easier for you to find the look you're seeking without compromising on practicality and ease of use.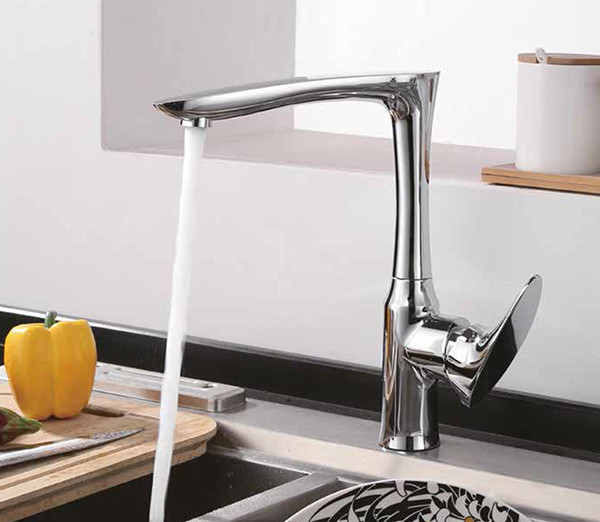 4. Double Handle / Hole Faucet
This style of faucets used to be the most common in the past and still offers some beneficial features. It requires two holes in the countertop for the installment. This style offers two separate handles for controlling hot and cold water. It's beneficial for children to easily differentiate which is hot or cold. Certainly, this potentially prevents them from being burned due to misunderstanding the faucet. The shortage is that this faucet will take up more space, especially when you have limited space.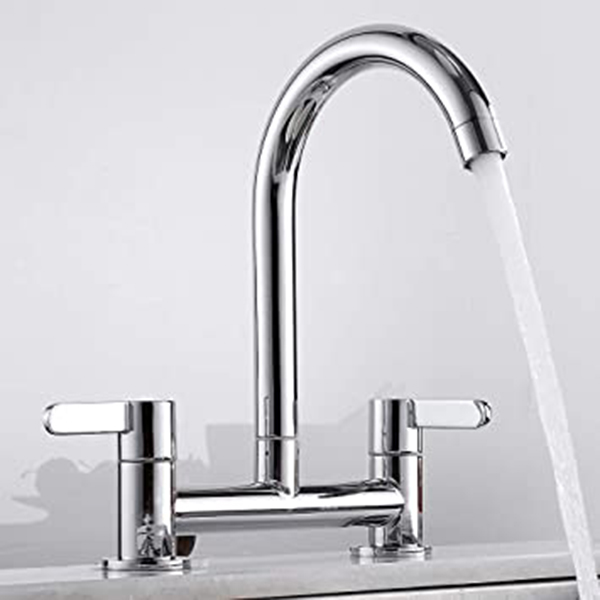 5. Commercial / Fusion Faucet
There was once a time when this style of kitchen faucet only suited people who work in a commercial kitchen, however, times have changed and that's why I've included these as well. Now (as you will see from the reviews), it's possible to bring a certain sense of "professionalism" to your kitchen.
Although it doesn't really matter which part of your kitchen the faucet is going to be installed, I happen to think this style is perfect for making a "decorative" statement if your sink is in the center of the room.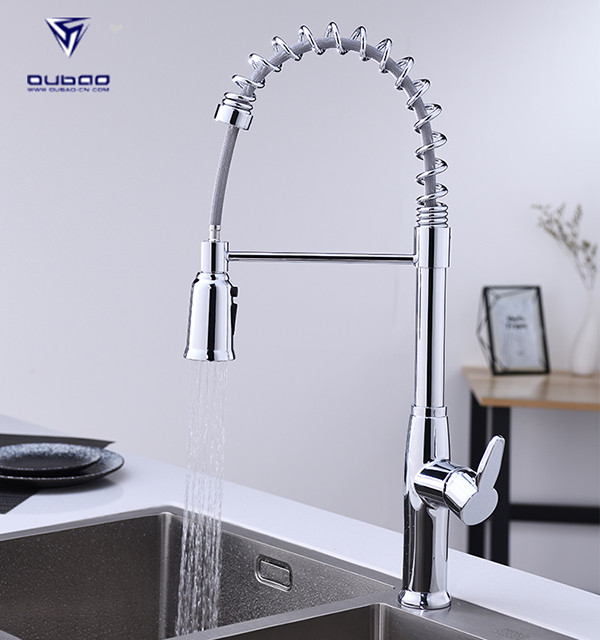 6. Separate Spray Faucet
If you look for a more flexible faucet, a separate spray faucet might be ideal. This uses a separate handle with a trigger to avert the water flow from the primary faucet to the spray nozzle. The handle will be linked to the water supply that comes from a regular tap. When the normal tap is turned on, the spray nozzle will be active as water can be quickly rerouted to the tap without problems.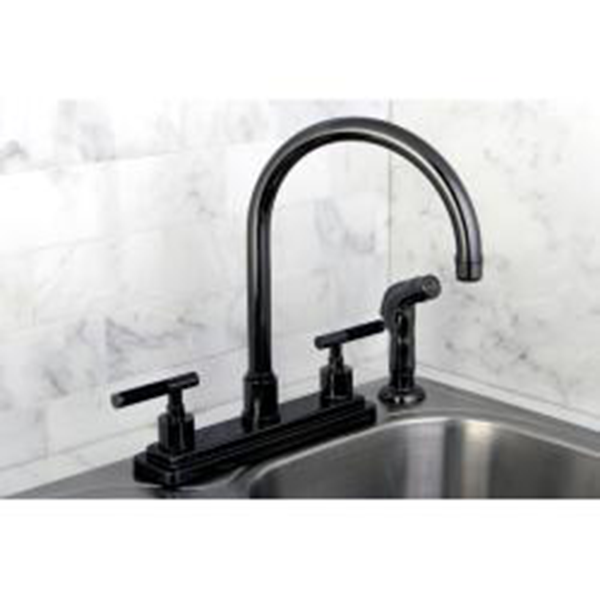 7. Two Handle Faucet
Two-handle faucets are the most traditional style of faucets. This style has two separate handles to control the temperature of the water, one for hot and one for cold. Though it's been around for a long time, the two hand faucet still remains popular because it allows users to separately control the hot and cold water options.
However, two-handle faucets are becoming outdated. Compared to two-handle faucets, single-handle faucets offer superior water control.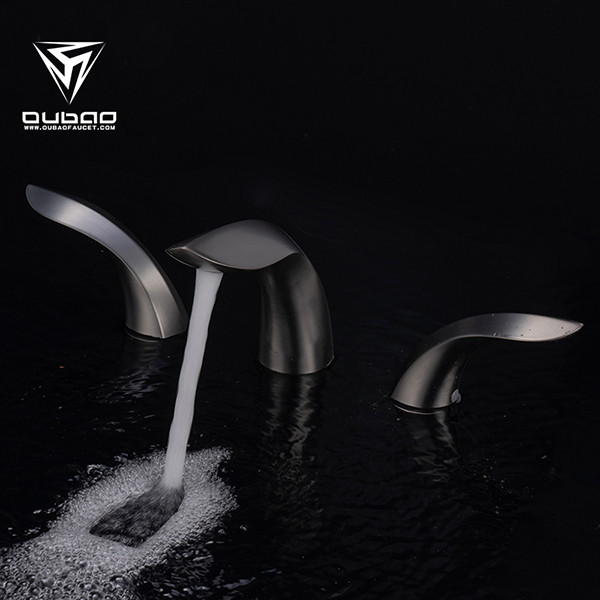 8. Motion Detection Faucet
The last option is a motion detection faucet. This works when you simply place your hand over a sensor to activate water flow. You could also place a pot or other utensil under the tap. However, you'd have to check on how well the sensor on such a unit works to make it effective though. You also can always adjust the temperature of it by simply using a lever at the base.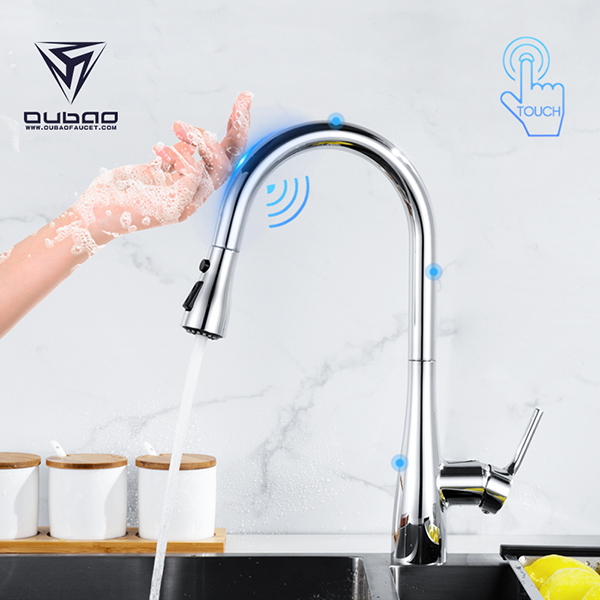 So many different styles of kitchen faucets we know, Which style do you want? Contact us now to get more information and professional advice.

OUBAO is a professional manufacturing factory committed to developing, producing, and selling high-quality faucets and ancillary products such as kitchen faucets and bathroom faucets.