Doing a good job product quality is the most critical of a kitchen faucets enterprises!
Doing a good job product quality is the most critical of a kitchen faucets enterprises!

I do not know how long it has been through the development of the modern kitchen faucets industry finally crossed into a stable state of development. The emergence of kitchen faucets not only provides a good stage for a group of entrepreneurial investors but also improves people's quality of life. So how can we make more people accept and like our kitchen faucets? I believe that faucet companies must not blindly follow the trend of only playing price war. Doing good business planning, good service is the most critical.
Product Quality Is the Soul of the Enterprise
Many faucet enterprises are a collection of research and development, production, sales in one enterprise, product quality is undoubtedly the lifeblood of the enterprise. Many enterprises spend a lot of human and financial resources dedicated to product development, faucets for continuous upgrading and improvement, which is an industry worth learning.
However, there is no shortage of some businesses only for profit, they add back materials in the production, trying to take over the market with price advantage. Paper can't wrap fire so that there will be endless consequences. So we should regard the product as life, strict control of product quality! Only by producing high-quality kitchen faucets can we stand for a long time in this ever-changing market.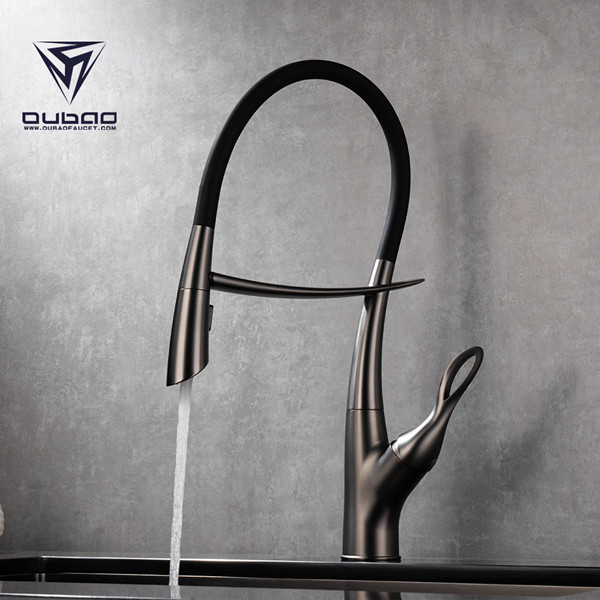 Innocation and Design, One Can Not Be Missing
Product innovation is the weakness of most faucet companies. Today's faucet industry internal homogenization is serious, how to independently and innovatively produce more novel quality products. This will become a favorable condition for enterprises to be able to stand out in the market competition. In addition, the whole kitchen sink faucets need to be designed, the design should be unique. Faucet companies embrace the need to have their own professional designers. Professional designers will match the gorgeous fashionable and beautiful product portfolio together to achieve different customers' requirements. Just like the products produced by OUBAO Sanitary Ware Co., almost every product has its own unique design inspiration.

The design inspiration of the pull-down kitchen faucet below comes from the Chinese dragon. The most attractive part is the sprayer hear, just like the head of dragon.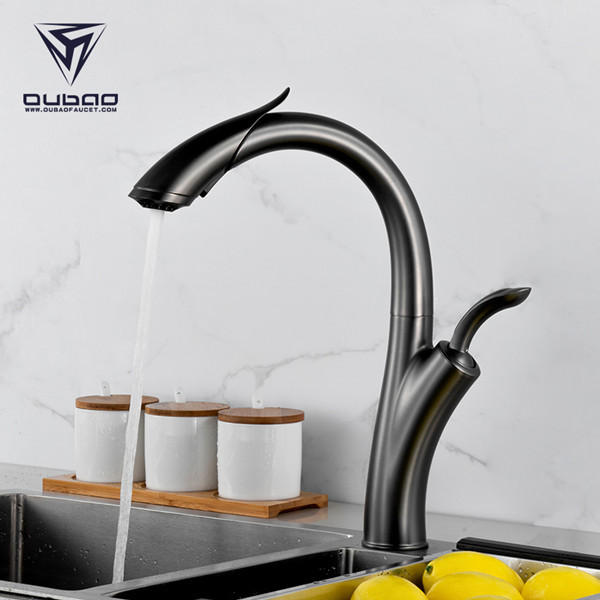 After-Sale Service, Virtuous Cycle
Some faucet enterprises lack market layout, spend a lot of energy on investment, and do not pay attention to after-sales service. In fact, only the enterprise provides good service to agents dealers, in order to push the product to consumers through them, so that users have more trust in the product. In this way the dealer agents more trust in the enterprise, forming a virtuous circle. Faucet enterprises should improve the user experience as the focus of enterprise development, customer satisfaction is our ultimate pursuit.