Does the Covid-19 spread via faucet water?
Does the Covid-19 spread via faucet water?
Since Covid-19 outbreak till now, over 5 million people was killed by the pandemic. Even the vaccine is widely available in some countries, but it seems to have not much effect. People are increasingly concerned about health and safety. There are some FAQS from our users .

Worried about water supply during the Coronavirus pandemic / epidemic?
The answer is definitely "NOT", Covid-19 can not spread via faucet water. Even if it was a report that researchers had detected coronavirus in sewage. However, it's no need to worry. Because the virus in the waste is belonging to the infected people. In the current urban planning, sewage pollutants will be centralized and will not be directly discharged into the environment, so the situation of water pollution will not appear. More and less , research indicated coronaviruses have not been found to be more resistant to water treatment than other microorganisms such as E. coli, phage, or poliovirus . For tap water it's very unlikely if the water is treated and disinfected (chlorinated) that the coronavirus will survive. If you're still worried about it, can install an Oubao Filter Kitchen Faucet to purify your drinking water.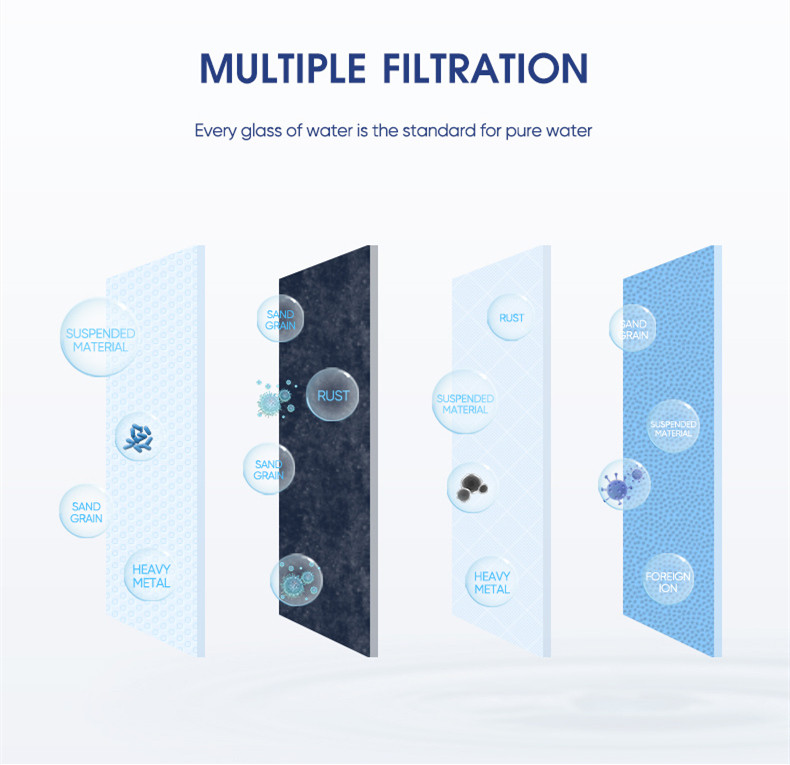 Oubao Filter Kitchen Faucet
How to avoid getting infected by or spreading the Coronavirus ?
Wash your hands in an appropriate way
Taking minimum 20 seconds to wash hand with an alcohol rub or soap water is a common way , most of people can handle it. But, there is a hidden risk you may ignore. Cleaned hands touching the unclean faucet handles can increase your risk of infection. How can we avoid it ? To install a sensor kitchen faucet provide large area induction prevent cross-infection.
Keep social distancing
Keep at least 1-2 metres (3-6 feet) distance between people who is coughing or sneezing.
Maintain respiratory hygiene
Covering your mouth and nose with tissue when you cough or sneeze. Then dispose of the used tissue immediately.
If you have fever, cough and difficulty breathing symptom see the doctor as timely as you can
if you feel unwell, have a fever, cough and difficulty breathing symptom, see the doctor with covering protection in advance. Follow the directions of your local health authority.